SCC Performance are big enough to cope, yet small enough to care about not only your needs, but your car as well. If that is not enough, our prices are irresistibly affordable as well. We're a well-established and family run business, dealing with all makes and models.
SCC are proud to announce that we are also a master dealer for Revo Technik. The team at Revo pride themselves in producing the best software for your vehicle. The Revo team possess over 100 years combined experience in ECU software development, programming and performance car tuning.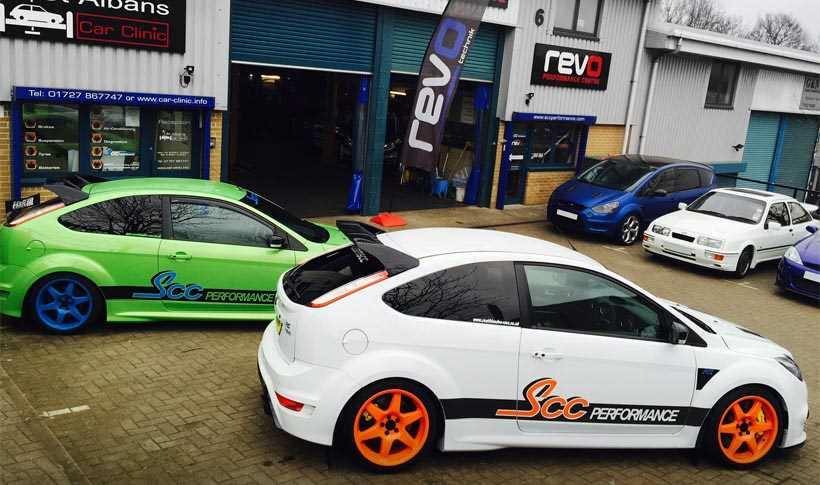 With many years mechanical experience gained within Ford Dealers, and other specialist garages, Rob rapidly progressed to wanting to run his own business that would offer the levels of service and knowledge that were lacking in the industry. This dream became reality in 1999.
Established late 1999 St Albans Car Clinic (SCC) has rapidly become one of the leading garages in the area, carrying out work for many local businesses, a few major car leasing companies as well as private car owners.
We are sure that a car looked after by SCC is the best maintained car on the street, this is a known fact due our Dedication to Achieve Perfection within the Industry. All parts supplied or fitted are Direct from Top Quality Manufacturers to enable Reliability as well as competitively priced.
Below is SCC's Fiesta ST that has been in the 2015 and 2016 Time Attack Championship getting some Great Results and Acheiving a 2nd in Championship in its 1st Year